First and foremost, we hope this finds you and your family well and safe. These are unprecedented times, and we are keenly aware of the challenges that so many around the globe are facing. While we do what we can individually to stop the spread of coronavirus, we understand that the progression of Parkinson's with GBA does not stop, so we continue our work in finding and funding a cure. We are proud to share this update, and as always, thank you for your continued support and interest.
The month of March marked our third year of groundbreaking work, and to date, we have funded 
34 grants
 in 
8 different therapeutic approaches
. We are gratified that several of our areas of focus continue to demonstrate potential in creating disease modifying therapeutics. In this update, we will focus on three of these:
gene therapy

stem cell therapy

approaches targeting neuroinflammation
UPDATE ON CURRENT INITIATIVES
Prevail Therapeutics

, a company that the Foundation started with Asa Abeliovich, has raised $200 million via private and public financing. Prevail recently announced that enrollment in the PR001 Phase 1/2 PROPEL clinical trial is progressing, patient dosing continues, and the Company is hopeful that it will remain on track to report interim data on a subset of patients in the second half of 2020. Find more information here: 

Prevail Press Release

Aspen Neuroscience, 

which was spun out of Scripps Institute and the lab of world-renowned stem cell researcher Dr. Jean Loring, raised more than $70 million to study autologous stem cell approaches. Learn more in this 

press release

 which was distributed this morning.
During the third quarter of 2019, 

Vanqua Bio

 was launched, based on Foundation-funded research being conducted in the laboratory of Dr. Dimitri Krainc at Northwestern University. The company is focused on developing small molecule modulators of lysosomal targets that have genetic linkages to GBA PD.

In September 2019, together with 

Q-State Biosciences

, the Foundation launched 

Chamishi Therapeutics

, a new drug discovery and development company focused on neurodegenerative diseases and other related disorders. The partnership will combine The Silverstein Foundation's deep scientific knowledge base with Q-State's precision medicine platform, disease-relevant cellular assays, and ASO (antisense-oligonucleotide) design capabilities. Chamishi is led by 

Jim Sullivan, 

former Vice President of Pharmaceutical Discovery at AbbVie.

There are several other grants and potential new initiatives in the pipeline, and we look forward to sharing details about these with you in the coming months.
WITH GRATITUDE TO OUR SUPPORTERS
We continue to be overwhelmed by the generosity of individuals who have been moved and inspired by our work. A few examples: we recently received the proceeds of a Facebook fundraiser that we had been unaware of, and were not given the names of the donors to thank. At the end of 2019, a dear friend of the Silverstein family passed away and his widow asked for donations to the Foundation in lieu of flowers. We are humbled by this generosity, and more motivated than ever to make sure every dollar makes a difference in the fight to cure PD with GBA. 
We 
THANK YOU
 for your continued 
support
.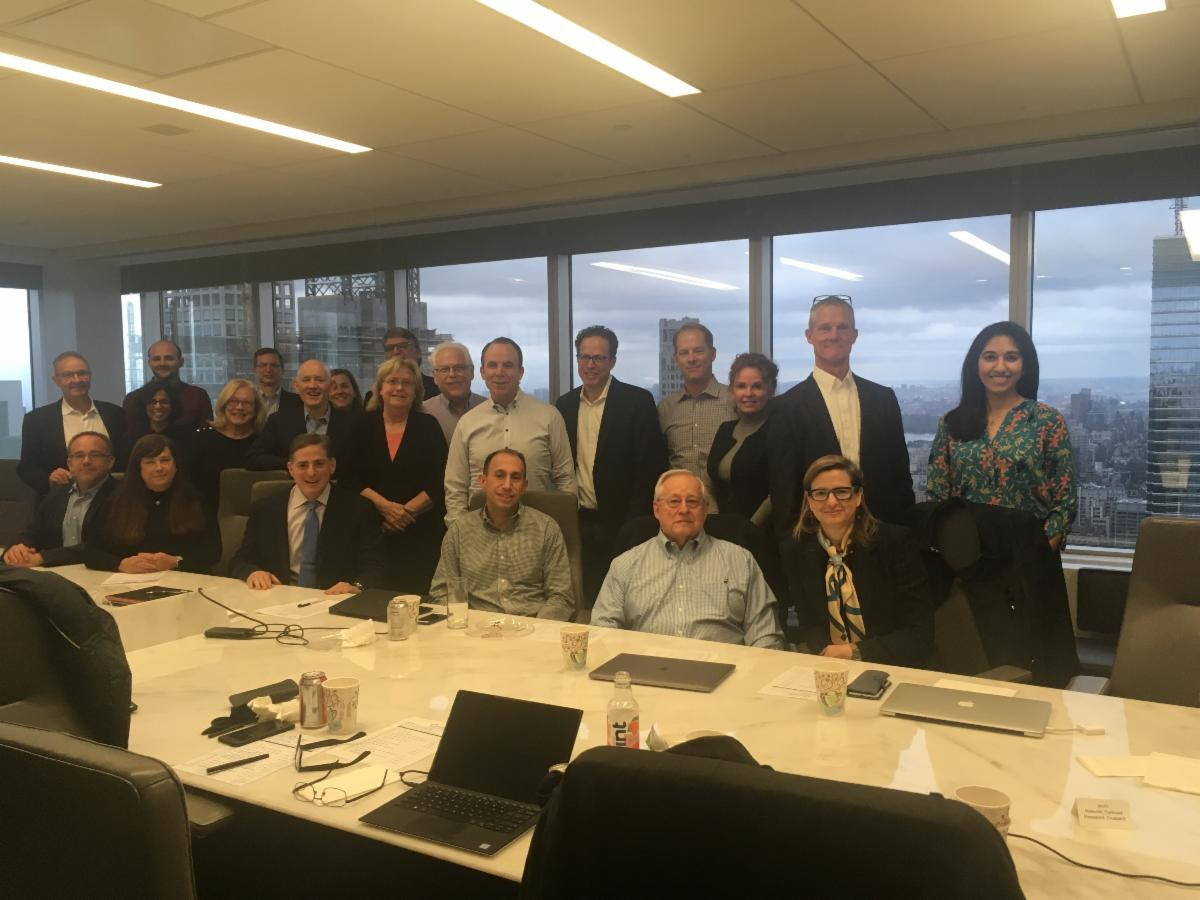 Our Scientific Advisory Board, filled with world-renowned researchers and drug developers, came together in October 2019 to focus on the eight different therapeutic approaches that the Foundation has funded since its inception.
WE ARE SENDING OUR WARMEST WISHES FOR YOUR CONTINUED GOOD HEALTH.