Silverstein Foundation Initiatives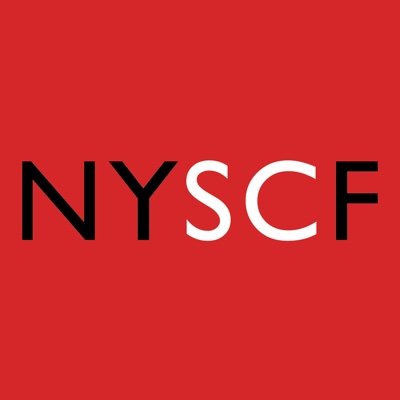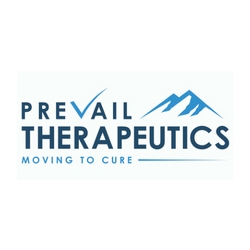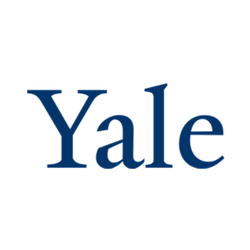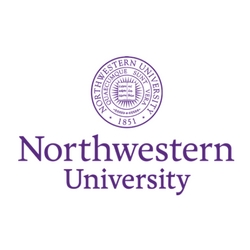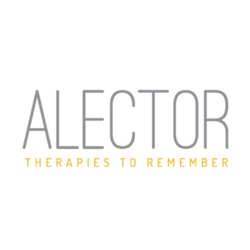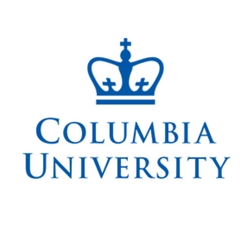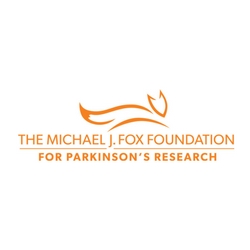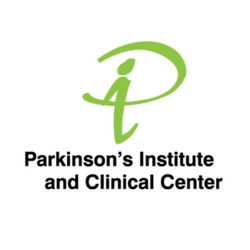 Since our formation in March, 2017, we have made 17 research grants – with an additional 20 grants being made through a partnership (see below for more information) – and established important collaborative relationships within the pharmaceutical and biotechnology industries.  The strength of our cumulative research program stems from our multi-faceted strategy, funding grants in a wide variety of approaches including:
Autophagy
Antisense oligonucleotides
Gene therapy
Alpha synuclein degraders
Glucocerebrosidase activators
Substrate reduction therapy
Autologous induced pluripotent stem cells
Deep Brain Stimulation Medical Devices
Perhaps the Foundation's most significant accomplishment to date is the launch of Prevail Therapeutics, a gene-therapy company focused on developing novel biologic therapies for Parkinson's Disease and other neurodegenerative diseases.
March 2022
The New York Stem Cell Foundation (NYSCF) Research Institute received funding from The Silverstein Foundation to generate and study stem cell models of Parkinson's disease from patients who carry a GBA mutation. NYSCF scientists will create induced pluripotent stem cell lines from a cohort of these patients, use CRISPR gene editing to repair the GBA mutations, and convert both patient and gene-corrected stem cells into neurons to allow studies of how the mutation affects patient cells. To discover entirely new features of GBA Parkinson's disease, NYSCF will also apply high-content imaging and artificial intelligence algorithms to define what makes patient cells unique and pave the way for drug discovery.
January 2022
The Silverstein Foundation is proud to be a funding partner with the Michael J. Fox Foundation supporting a follow-on study of a drug (anle138b) from German biotech company MODAG. The goal of this small molecule, initially targeting multiple system atrophy (MSA), is to stop the Parkinson's protein alpha-synuclein (A-SYN) from clumping together. Scientists believe the aggregation of A-SYN is toxic to brain cells. This funding for the expansion of a Phase 1B clinical trial in a new indication, Parkinson's Disease, will further explore dosing strategies for future studies and the development of diagnostic tools including a PET tracer.
October 2021
The Silverstein Foundation provided a grant to Professor Hagai Bergman, MD, DSc, at the Hebrew University of Jerusalem and the Hadassah Medical Center, in support of his research around the use of Deep Brain Stimulation (DBS) in GBA PD patients. The primary goal of the study is to find a biomarker that will predict the clinical outcome of DBS for GBA-PD patients. The secondary goal is to optimize DBS procedures for GBA (and other) PD patients.
August 2021
AcureX Therapeutics received funding to support the development of novel, first in class, small molecule drug candidates for the treatment of Parkinson's disease. AcureX has discovered proprietary targets and drugs that reactivate mitophagy in PD patients by stopping improper signaling to the mitochondrial protein Miro1. AcureX is advancing this new class of therapeutics as potentially disease-modifying therapies for the treatment of PD.
December 2020
Vanqua Bio, which was launched in late 2019, received two additional grants in support of its research in developing small molecule modulators of lysosomal targets that have genetic linkages to GBA PD. The science behind Vanqua is based on Foundation-funded research being conducted in the laboratory of Dr. Dimitri Krainc at Northwestern University.
September 2019
The Silverstein Foundation, along with 

Q-State Biosciences

 launched Chamishi Therapeutics, a drug discovery and development company focused on neurodegenerative diseases and other related disorders. Chamishi will initially focus on developing antisense oligonucleotide (ASO) therapies for Glucosylceramidase Beta Acid (GBA)-Parkinson's disease
June 2019
Prevail Therapeutics Inc. (Prevail), a gene therapy company co-founded by The Silverstein Foundation which is developing AAV-based gene therapies for patients with neurodegenerative diseases, announced the U.S. Food and Drug Administration (FDA) has accepted the Company's Investigational New Drug (IND) application for its lead gene therapy program, PR001. PR001 is a potentially disease-modifying, single-dose, AAV9-based gene therapy being developed for the treatment of Parkinson's disease patients with a GBA1 mutation (PD-GBA).  On June 19th, Prevail announced the pricing of its initial public offering of 7,353,000 shares of its common stock at a price to the public of $17.00 per share, and members of the Prevail team, along with Silverstein Foundation founder Jonathan Silverstein, rang the opening bell of the NASDAQ.
January 2019
A grant was made to Dr. Jeanne Loring at Aspen Neuroscience in support of her work in the use of "living cells", patient-specific cells from induced pluripotent stem cells to treat disease. In addition to her work in idiopathic Parkinson's, she will also use this grant to focus on Parkinson's with GBA.
E-scape Bio, a new grantee in 2019, will enter the clinic this year with an S1P5 substrate reduction therapy. E-Scape Bio will pursue a two-pronged approach to demonstrate the effects of S1P5 receptor activation in GBA-Associated Parkinson's disease using small molecule agonists. 
A grant was made to 

Q

–

State

Biosciences, a global leader in antisense oligonucleotide (ASO) research to design ASOs that prevent production of toxic proteins or rescue expression of a protein to yield a beneficial effect.
December 2018
Our joint workshop with the Michael J. Fox Foundation for Parkinson's Research (MJFF) in March was a huge success and led to an exciting partnership between MJFF and The Silverstein Foundation – a joint RFA making more than $3 million in research funding available to expand the understanding of the GBA gene in Parkinson's Disease and to accelerate novel therapeutic development. The program aims to advance understanding of the pathophysiological cellular mechanisms triggered by GBA1 mutations, and to promote the development and testing of novel therapeutic approaches. We are delighted to report that an astonishing 92 proposals were received from around the globe, and we will be funding up to 20 of these.  Please click the link below for more details.
March 2018
A grant was made to Dr. Craig Crews in the Crews Laboratory at Yale University. Protein aggregation has long been known to be a hallmark of Parkinson's Disease.  In particular, some forms of the alpha-synuclein protein associate into insoluble protein aggregates and correlate with PD.   The Crews Lab is exploring new technologies to engage the normal cellular quality control machinery to recognize and dispose of aggregated alpha-synuclein protein.  The ultimate goal is to demonstrate that pharmaceutical clearance of these disease-associated aggregates can halt PD progression.
A grant was made to Arvinas, a biotech company in Connecticut whose technology will focus on degrading toxic intracellular targets found in Parkinson's Disease.
January 2018
A grant was made to resTORbio, a clinical-stage biopharmaceutical company working to target  the selective inhibition of TORC1.  RTB101, resTORbio's lead drug candidate, is a selective, orally administered, TORC1 inhibitor currently being tested in a Phase 2b clinical trial as a first in-class immunotherapy for reducing the incidence of respiratory tract infections in the elderly. The Silverstein Foundation believes there is therapeutic potential for RTB101 in neurodegenerative diseases.  In January 2018, the company raised $98 million in its initial public offering on the NASDAQ.
November 2017
A grant was made to Dr. Dimitri Krainc, Chairman of Neurology at Northwestern University.  Dr. Krainc is a global thought leader in GBA-Parkinson's Disease biology and is the scientific founder of Lysosomal Therapeutics. The Foundation is funding the development of next-generation glucocerebrosidase activators at Northwestern, and has an exclusive option to jointly start a company to bring these drugs to market.
September 2017
Two grants were made to Alector, a Calfornia-based biotechnology company developing novel immuno-neurology therapies.  Our grants will support animal work, testing these therapies in Parkinson's Disease models.
August 2017
A grant was made to Columbia University which was directed specifically to GBA-related research.
A grant was made to Columbia University which was directed specifically to GBA-focused bioinformatics in search of new targets for our research.
July 2017
Prevail Therapeutics was launched by The Silverstein Foundation, Dr. Asa Abeliovich, REGENXBIO and OrbiMed.  The company is focused on developing novel biologic therapies for Parkinson's Disease and other neurodegenerative diseases.  Prevail entered an exclusive worldwide license agreement with REGENXBIO to develop and commercialize certain gene therapy products using REGENXBIO's proprietary gene therapy technology, NAV AAV vectors.
March 2017
A grant was made to the Michael J. Fox Foundation for Parkinson's Research directed specifically to GBA-related research.
A grant was made to the Parkinson's Institute and Clinical Center in San Francisco to allow then Executive Director, Dr. Carrolee Barlow and her team to complete a study of the clinical manifestations of genetic (GBA, LRRK2, etc.) as compared to sporadic Parkinsons, specifically as it relates to neurons in the GI tract.  Data from this study can be used by pharmaceutical companies to design and quickly advance novel clinical models.