SCIENTIFIC ADVISORY BOARD
We have assembled a Scientific Advisory Board filled with world-renowned researchers and drug developers, in addition to thought leaders and GBA-mutation experts. This high level of expertise will help us rapidly comb through all GBA-related research and advance our goals expeditiously.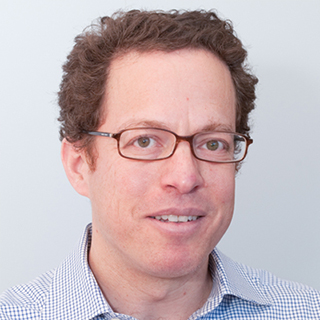 ASA ABELIOVICH, M.D., PH.D.
Asa Abeliovich, M.D., Ph.D., is currently an associate professor of pathology, cell biology and neurology at Columbia University and an attending physician at New York Presbyterian Hospital.
Read More
He is also a member of the Taub Institute for Alzheimer's Disease and the Aging Brain. Dr. Abeliovich completed clinical training in neurology at the University of California, San Francisco.
At Genentech, Inc., in South San Francisco, he initiated research on molecular mechanisms of Parkinson's disease in the laboratory of Dr. Arnon Rosenthal. He was awarded the Lamport award for excellence in basic science research at Columbia University in 2005. He is a founder and Chairman of the Scientific Advisory Board at Alector, a privatecompany focused on developing therapeutics for neurodegenerative disorders.
Dr. Abeliovich received his bachelor's degrees in life sciences and humanities from the Massachusetts Institute of Technology (MIT),. He subsequently earned MD and PhD degrees from Harvard Medical School and MIT, respectively, through a joint Medical Scholar Training Program Fellowship. At MIT, Dr. Abeliovich undertook thesis research in the laboratory of Dr. Susumu Tonegawa, a Nobel Prize winner, where he pioneered studies on the molecular mechanisms of learning and memory in mammals.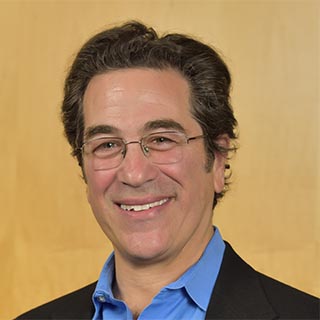 Dr. Adams has more than 30 years of experience in drug discovery and development with a strong focus on cancer research. Dr. Adams, recently joined Gamida Cell as Chairman, and also serves Clal Biotechnology Industries as its Chief Scientific Officer and President.
Read More
He was previously president of research and development at Infinity Pharmaceuticals.
Prior to joining Infinity in 2003, Dr. Adams was the senior vice president of drug discovery and development at Millennium Pharmaceuticals, where he headed multiple global drug discovery and development programs, including the successful Velcade® (bortezomib) program.
Dr. Adams also held senior positions in research and development at LeukoSite (acquired by Millennium) and at ProScript, as well as in medicinal chemistry at Boehringer Ingelheim, where he is credited with discovering Viramune® (nevirapine) for HIV. Dr. Adams has won many awards, holds 40+ patents and has authored more than 100 papers and book chapters in peer-reviewed journals. He earned a B.S. from McGill University and a Ph.D. from the Massachusetts Institute of Technology. He also received a Doctor of Science, honoris causa, from McGill University in 2012.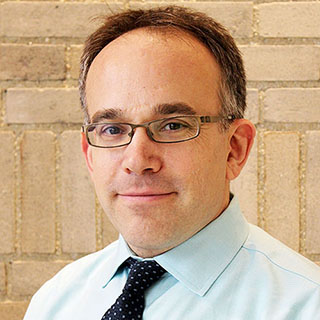 Roy Alcalay, M.D., is the Florence Irving Assistant Professor of Neurology at Columbia University Medical Center. He obtained his medical degree from Tel Aviv University, Israel, his neurology training from the Harvard University residency program at Massachusetts General Hospital and Brigham and Women's Hospital and his movement disorders training at Columbia University.
Read More
He is a graduate of the Patient Oriented Research and earned Master's in biostatistics from Columbia University. His research focuses on biomarkers and genetics in Parkinson's disease and cognitive functioning. He is a Brookdale Leadership in Aging fellow, and his research is supported by the NIH, the Parkinson's Disease Foundation, the Michael J Fox Foundation and the Smart Foundation.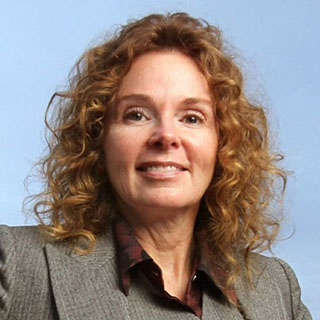 CARROLEE BARLOW, M.D., PH.D.
Dr. Carrolee Barlow, M.D., Ph.D., B.A., has been Chief Executive Officer of The Parkinson's Institute since March 5, 2013. Dr. Barlow most recently served as the Chief Scientific and Medical Officer of BrainCells, Inc. a company she joined in 2004.
Read More
She also served as the Director of Molecular Neuroscience and the Therapeutic Area Head for Stroke and Neurodegeneration at Merck Research Laboratories, a company she joined in 2002.
Prior to joining Merck, she held a faculty position in the Laboratory of Genetics at the Salk Institute for Biological Studies in La Jolla, California, where she maintained an adjunct appointment. She served as a Scientific Advisor of Bionomics Ltd. until September 22, 2016. At the Salk Institute, her research laboratory focused on developing animal models of human neurological disease.
Dr. Barlow received her M.D. from the University of Utah followed by a residency at The New York Hospital, Cornell Medical Center in Internal Medicine. She obtained a Ph.D. in molecular and developmental biology at the Karolinska Medical Nobel Institute in Stockholm, Sweden. She completed medical subspecialty training in the field of endocrinology at the NIH and a post-doctoral fellowship in neurogenetics at the National Human Genome Research Institute.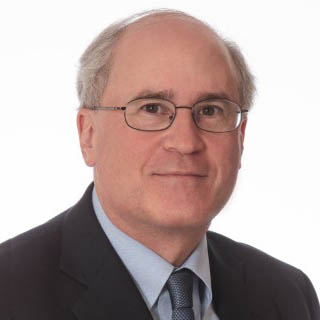 Dr. Bell was the principal founder of Alexion in 1992 and served as the Chief Executive Officer from the Company's inception until he retired as CEO on March 31, 2015.
Read More
Under his leadership Alexion grew to become a global biopharmaceutical company with employees serving patients with severe and life-threatening disorders in 50 countries through fully integrated research, discovery, development, manufacturing, and commercial capabilities.
Prior to founding Alexion, Dr. Bell was an attending physician at Yale-New Haven Hospital and Assistant Professor of Medicine and Pathology at the Yale University School of Medicine, where he also received his M.D. degree. Dr. Bell was a recipient of the numerous awards and honors as an academic scientist prior to founding Alexion.
Dr. Bell received his A.B. from Brown University and M.D. from Yale University School of Medicine. Dr. Bell is currently an Adjunct Assistant Professor of Medicine and Pathology at the Yale University School of Medicine.
Dr. Grabowski is Professor Emeritus of Pediatrics and Genetics at the Cincinnati Children's Hospital Research Foundation, and Chief Scientific Officer of Kiniksa Pharmaceuticals. He most recently served as Chief Scientific Officer of Synageva BioPharma, before its acquisition by Alexion in June 2015.
Read More
Prior to that, Dr. Grabowski spent over 20 years at Cincinnati Children's Hospital Medical Center, where he was the A. Graeme Mitchell Chair of Human Genetics and Director of Human Genetics at the Children's Hospital Research Foundation.
He was also a Professor in the Departments of Molecular Genetics and Biochemistry, and Pediatrics, at the University of Cincinnati College of Medicine. Previously, Dr. Grabowski spent 13.5 years at the Mount Sinai School of Medicine, where he developed the world's largest clinic for patients afflicted with Gaucher disease and other lysosomal diseases. He established basic research and diagnostic laboratories for genetic diseases as well as the first treatment center for enzyme therapy in Gaucher disease.
Dr. Grabowski received his M.D. from the University of Minnesota where he also completed his residency in Pediatrics and fellowship training in Human Genetics. During his research career, he has published over 330 scholarly works on the basic and clinical sciences of lysosomal storage and genetic diseases, while maintaining active clinical and treatment programs for genetic diseases.
RICHARD HARGREAVES, PH.D., FBPHS
Richard Hargreaves holds a BSc and Ph.D. from Chelsea/Kings College, London University UK. He is currently Senior VP Head of Neuroscience Research and Early Development at Bristol Myers Squibb where he leads a research portfolio built through external partnerships and collaborations connected to a focused internal effort and core company expertise.
Read More
Previously Corporate VP, Head of Neuroscience and Imaging Research at Celgene, VP, Head of the New Indications Research Unit (NIRU) and Research & Early Development Centers of Excellence (RED-CoEs) at Biogen and VP Discovery Head for Neuroscience and VP Imaging in Merck Research Laboratories. Richard has led teams that have advanced numerous novel CNS PET imaging agents and neuroscience drug candidates to the clinic contributing to the successful registration of MAXALT® for acute migraine, EMEND® and EMEND-IV® for chemotherapy-induced nausea and vomiting, BELSOMRA ® for insomnia, Ubrelvy® for migraine, Ajovy® for prevention of migraine and Zeposia® for multiple sclerosis and. Richard has published >200 journal articles and been recognized by awards from the ASPCT for his work on CNS discovery imaging and the BPS with the Sir James Black Award for Drug Discovery.
Dr. Franz Hefti is Chief Development Officer, at Prevail Therapeutics. He has more than 15 years of experience in the biotech industry as executive, board member, co-founder and scientific advisor of many early-stage neurology companies.
Read More
Prior to Prevail, he was Chief Operations Officer at Proclara Biosciences, a biotech company developing novel therapies for neurodegenerative diseases caused by protein misfolding. Previously, he was Chief Scientific Officer at Avid Radiopharmaceuticals (acquired by Eli Lilly and Company), a company that developed Amyvid® for Alzheimer's disease brain imaging and was Executive Vice President of Drug Development at Rinat Neuroscience (acquired by Pfizer), which was responsible for early development of tanezumab and fremanezumab (Ajovy®) for pain and migraines. Earlier in his career, Dr. Hefti held senior management positions in neuroscience at Merck and Genentech. He also held positions in academia as a Professor at the University of Southern California and Associate Professor at the University of Miami, where he carried out discovery research on therapeutic approaches to neurodegenerative diseases. He has published more than 250 papers on neurotrophic factors and topics in neuropharmacology. He currently serves as Board member at Cadent Therapeutics, Embera Neuro, Proclara Biosciences, and Spinogenix. He holds a Ph.D. from the University of Zurich and completed his postdoctoral research at the Massachusetts Institute of Technology.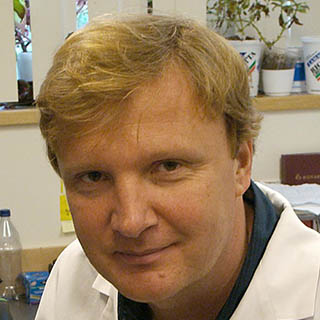 DIMITRI KRAINC, M.D., PH.D.
Dimitri Krainc, M.D., Ph.D. currently serves as the Aaron Montgomery Ward Professor and Chairman of the Department of Neurology and Director of the Center for Rare Neurological Diseases (CRND) at Northwestern University, Feinberg School of Medicine in Chicago.
Read More
Previously, Dr. Krainc spent 21 years at Harvard Medical School where he completed his research training followed by a neurology residency and fellowship in movement disorders at Massachusetts General Hospital.
He then served on the neurology faculty at MGH and Harvard Medical School until 2013 when he relocated to Chicago.
Dr.Krainc is the founder of Lysosomal Therapeutics, Inc (LTI), a biotech company in Cambridge, Massachusetts where he also serves as the chair of Scientific Advisory Board. He also serves as an Advisor of Intellia Therapeutics Inc. Dr. Krainc recently received the Javits Award for his achievements in the field of neurological science.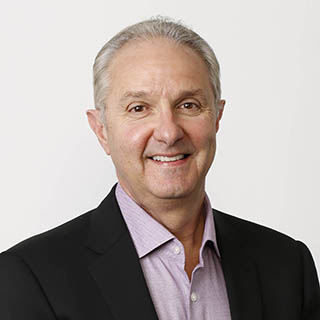 Stephen Squinto, Ph.D., is a Venture Partner with OrbiMed who brings over 25 years of biotechnology industry experience. Dr. Squinto was a co-founder of Alexion Pharmaceuticals, Inc. and most recently served as its Executive Vice President and Chief Global Operations Officer.
Read More
Prior to 2013, he was Alexion's Global Head of Research and Development. From 1988 to 1992, Dr. Squinto held various positions at Regeneron Pharmaceuticals, Inc.
Prior to Regeneron, he held a joint academic position at both the Tulane University and LSU Medical Schools. He is a recipient of numerous honors and awards from academic and professional organizations for his scientific work.
Dr. Squinto received his B.A. in Chemistry and Ph.D. in Biochemistry and Biophysics from Loyola University of Chicago.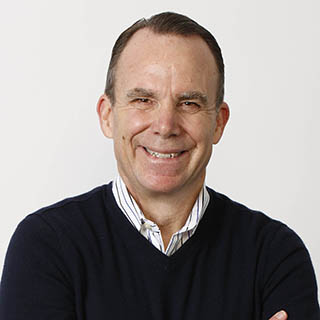 Peter Thompson, M.D., is currently a Private Equity Partner with OrbiMed who brings over 25 years of industry experience.
Read More
He held executive positions at Becton-Dickinson and Chiron, co-founded and was CEO of Trubion Pharmaceuticals (NASDAQ: TRBN), co-founded Cleave BioSciences and Corvus Pharmaceuticals (NASDAQ: CRVS) and serves as a Director on several public and private company Boards.
Dr. Thompson is an Ernst & Young Entrepreneur of the Year awardee, an Affiliate Professor of Neurosurgery at the University of Washington, an inventor on numerous patents and a board-certified internist and oncologist.
He was on staff at the National Cancer Institute following his internal medicine training at Yale University.
KARL KIEBURTZ, M.D., M.P.H.
Karl Kieburtz M.D. M.P.H., is a Professor of Neurology at the University of Rochester. He was the founding Director of the Center for Human Experimental Therapeutics, which conducts learning phase clinical trials in a wide spectrum of disorders.
Read More
He was also the initial Robert J. Joynt Professor in Neurology, and served as the Senior Associate Dean for Clinical Research and Director of the Clinical & Translational Science Institute, where he continues to have a senior advisory role. Dr Kieburtz's primary clinical and research interests are neurodegenerative diseases affecting the basal ganglia. He was the principal investigator (PI) for the NINDS sponsored trials of neuroprotective agents for PD (NET-PD), served as the Chair of the Parkinson Study Group, and directs the Clinical Core for the Fox Foundation sponsored Parkinson Progression Marker Initiative. He has served as the PI for many multicenter clinical trials in Huntington disease (HD), including the first NIH-funded multicenter trial in HD (CARE HD), and the initial dosage ranging trials of Pridopidine. He previously served on and chaired the FDA Advisory Committee on Peripheral and Central Nervous System Disorders. In 2009, he was one of the co-founders of Clintrex LLC, and continues to serve as President of the organization.